Nationwide, reliable and fully licenced hazardous waste removal, recycling and disposal services.
If you are looking for a trusted partner to safely and legally remove and process all forms of hazardous waste, we are here to you offer support every step of the way.
With an in-house team of hazardous waste specialists, Ward can help all size of businesses, laboratory-based and community organisations with removing materials that cannot be recycled or disposed of as part of general waste.
We offer the best solutions and guidance, to help identify and assess what hazardous waste you have and find the most cost-effective solution to recycle or dispose of your materials safely.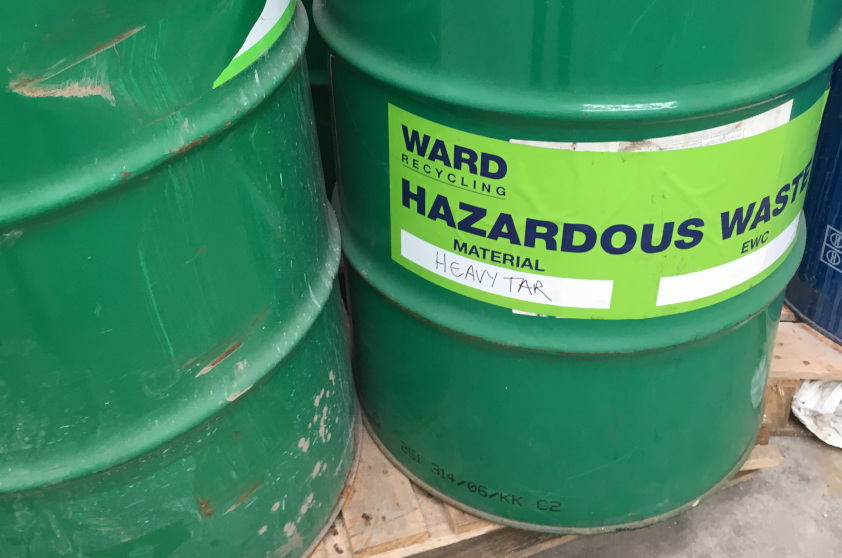 We offer identification, collection and processing services for all commercial hazardous wastes including asbestos, chemicals, solvents, pesticides, oils and WEEE.
We can help you recycle or safely dispose of all household hazardous waste including asbestos, paint, batteries, fridges, microwaves and other waste electrical items.